UK variant found more deadly in study
2021-03-15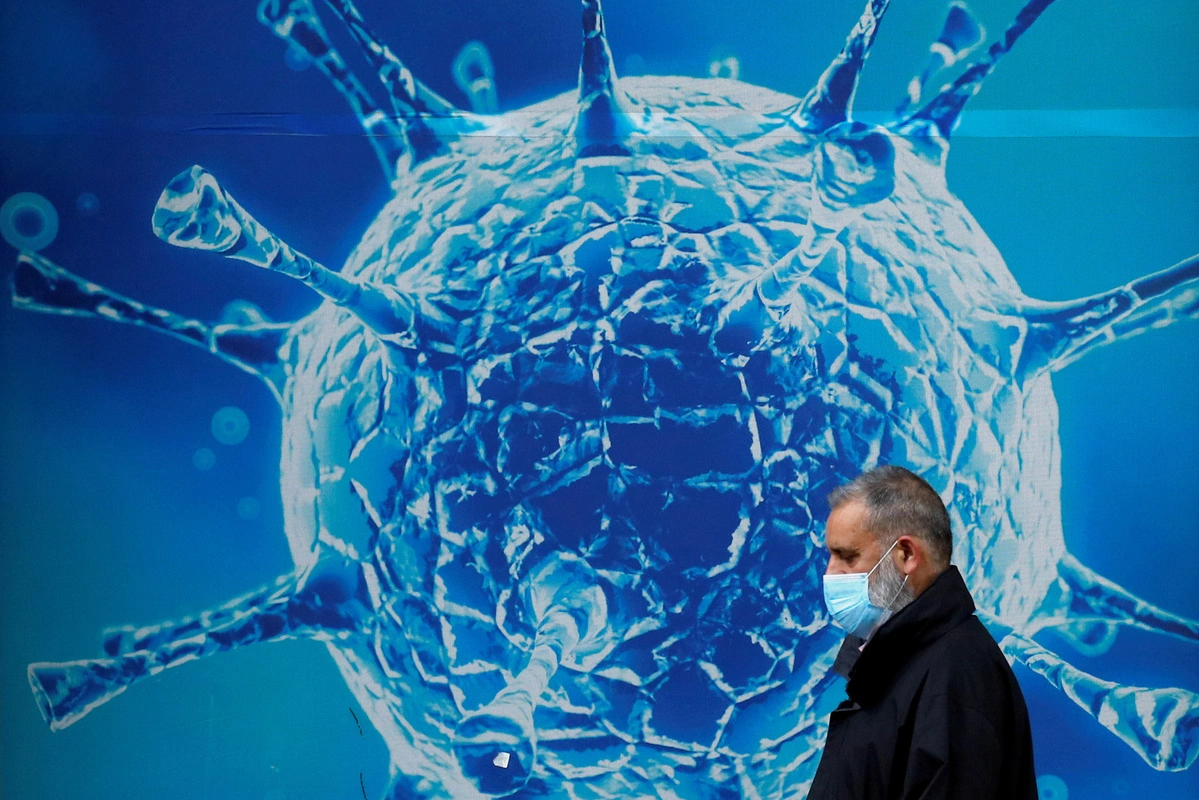 The number of coronavirus cases in the US caused by the UK variant is rising, and researchers said Wednesday that the UK variant is between 30 percent and 100 percent more deadly than other variants as drugmakers seek all-in-one COVID-19 vaccines to target it and other variants.
The B.1.1.7 variant first identified in the United Kingdom already had been identified as being significantly quicker and easier to spread, and now a study in the British Medical Journal published Wednesday said researchers at the University of Exeter and the University of Bristol have found the variant has a significantly higher mortality rate among adults compared with previously circulating strains.
The universities said in a statement that the UK strain was between 30 percent and 100 percent more deadly than other variants.
The B.1.1.7 variant was first detected in Britain in September 2020 and has since also been found in more than 100 other countries. It has 23 mutations in its genetic code — a relatively high number — and some of them have made it far more easily spread. Scientists say it is about 40-70 percent more transmissible than previous dominant variants that were circulating.
The UK study showed that the new variant led to 227 deaths in a sample of 54,906 patients compared with 141 among the same number of closely matched patients who had the previous strains.
"In the community, death from COVID-19 is still a rare event, but the B.1.1.7 variant raises the risk," Robert Challen, lead author of the study from the University of Exeter, said in a statement. "Coupled with its ability to spread rapidly, this makes B.1.1.7 a threat that should be taken seriously."
According to the Centers for Disease Control and Prevention (CDC), there are 3,283 cases of the B.1.1.7 variant in the US. Only Oklahoma, Vermont and South Dakota report no cases.
"SARS-CoV-2 appears able to mutate quickly, and there is a real concern that other variants will arise with resistance to rapidly rolled out vaccines," Ellen Brooks-Pollock, one of the authors of the research, said in the statement. "Monitoring for new variants as they arise, measuring their characteristics and acting appropriately needs to be a key part of the public health response in the future."
Even though there isn't evidence indicating that vaccines currently available don't protect against variants, a new lab study published in the journal Nature on Wednesday shows that Pfizer's and Moderna's shots were far less effective against the variant B.1.351 first identified in South Africa.
CDC data shows that as of Tuesday there are 91 cases of the B.1.351 variant in 21 US states.
The study found that the percentage of protective antibodies that neutralized the South Africa variant was 12.4 times less effective for Moderna's COVID-19 shot than against the original coronavirus, and 10.3 times less for Pfizer's.
"If the rampant spread of the virus continues and more critical mutations accumulate, then we may be condemned to chasing after the evolving SARS-CoV-2 continually, as we have long done for influenza virus. Such considerations require that we stop virus transmission as quickly as is feasible, by redoubling our mitigation measures and by expediting vaccine rollout," the authors wrote in the research paper.
Pharmaceutical companies are exploring ways to strengthen the current vaccine protection by adding doses to the exiting shots, updating the shots or crafting a booster. A multivalent shot is another approach in the works.
Several vaccine makers have said their vaccines are effective against the coronavirus variants. But to be safe, researchers at Moderna, Novavax and the University of Oxford are pursuing new shots, known as multivalent COVID-19 vaccines, as research suggested emerging variants could partly escape protection from the vaccines currently in use.
A multivalent vaccine is designed to immunize against two or more strains of the same virus. Developing multivalent vaccines is to protect not only against the coronavirus variants that have been identified so far, but also potentially contagious strains that might emerge in the future.
"If there are two or three predominant worldwide strains, and infection or immunity to one doesn't protect against the others, then we may need multivalent vaccines," Buddy Creech, director of Vanderbilt University's vaccine research program, told The Wall Street Journal.
Multivalent vaccines are widely used against other viruses, such as measles, mumps and rubella. Some pneumonia vaccines target as many as 23 strains, while multivalent flu vaccines targeting three or four different influenza strains have protected against multiple variants circling the globe.