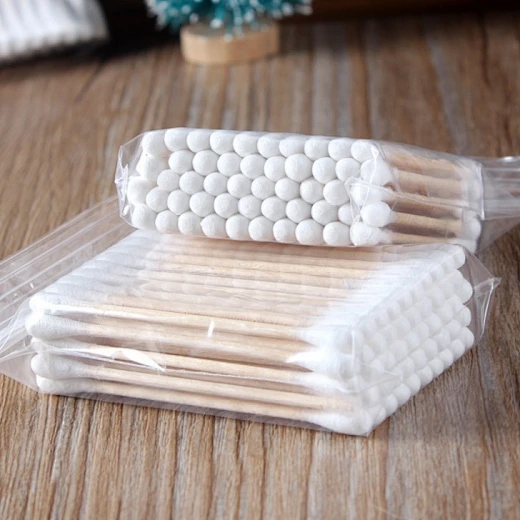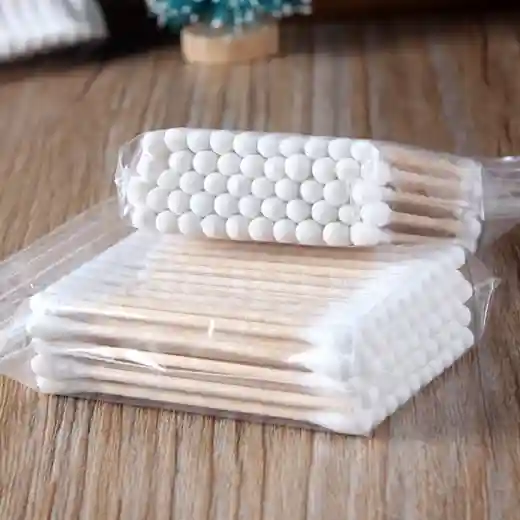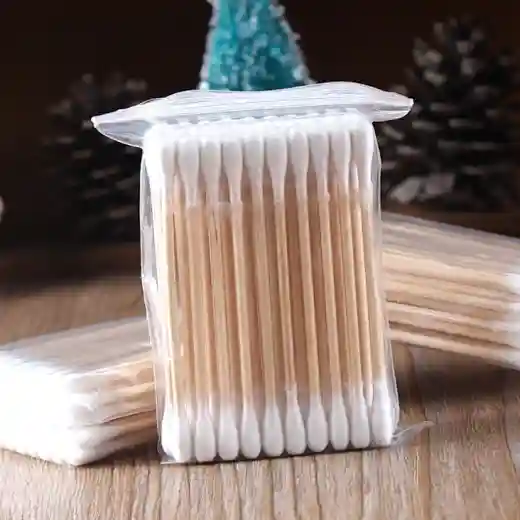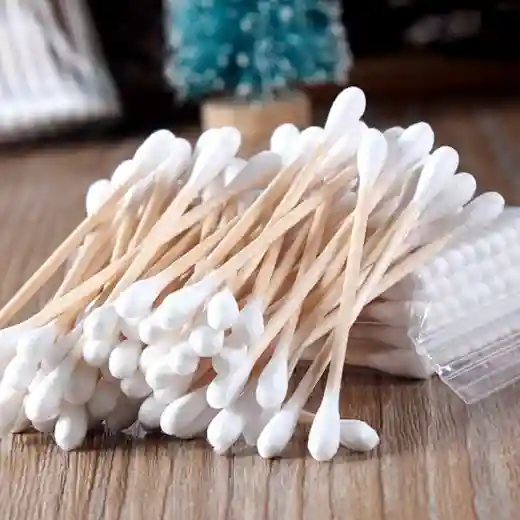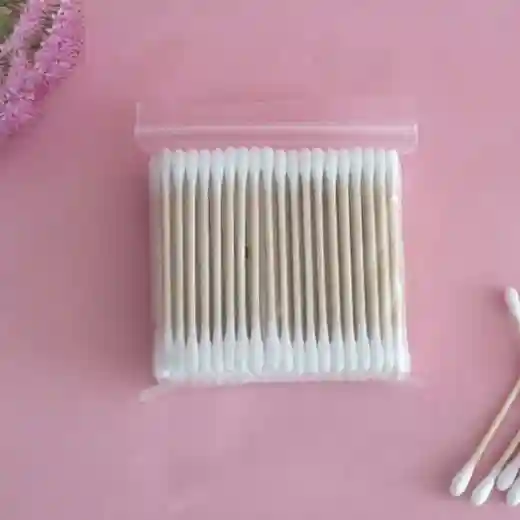 100pcs Disposable Double Head Bamboo Cotton Swab cotton buds
HBKJ-002
* Natural Cotton Material--Baby cotton swab is made of cotton and paper stick, soft and absorbent, not easy to break but easy to use.
* Good for personal care and cosmetics.
* Spiral Head Design--Special ear spiral head design helps prevent cotton swabs from entering too deep into your ears and provides a gentle clean for those hard-to-reach areas.
* Double Head Type--Both ends are available. A cotton swab can be used twice
* Portable Packaging--Package Includes 100-200 pieces in total , enough for you to use for a long time. Packed in a sturdy box, reusable.
* The cotton head head is tight and compact, not easy to fall off.
* High-temperature sterilization cotton buds head.
Type
Cotton Bud
Product Name
100% Biodegradable Cotton Buds
MOQ
5000 boxes
Material
100% Pure Cotton Head
Size
7.5*1.2*0.5cm, can be customized
Color
White
Package
100pcs,200pcs/bag


Usage
1.Used for compression to stop bleeding, dip in liquid and apply ointment.
2. Baby Care: Baby nostrils, earwax, and belly button clean.
3.Cosmetic Application:Perfect for touching up nail polish, lipstick & lip gloss, eye liner.
4.Household cleaning.
5.arts & crafts.